We are the creators of the SiA Programme: the
world's only true end to end Strategy as a
Service (STRaaS) solution, enabling ambitious
organisations around the world to build more
resilient, efficient and effective strategies that
bring their goals to life!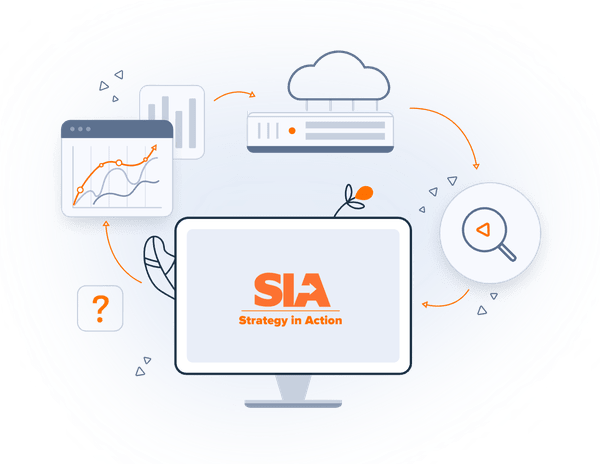 That's why we developed our game-changing Strategy in Action (SiA) Programme, which combines innovative technology, expert coaching and impactful facilitation, utilising market-driven data and expertise on-demand.
The Strategy in Action Programme transforms our clients industry knowledge, turbocharging game changing strategic plans.
Our clients use Strategy in Action to elevate their offerings and industries globally; from revolutionary drug treatments and electronic equipment for cutting edge defense technology, through to world class athletes at the pinnacle of professional tennis.
Our international team is dedicated to enabling strategy success in every industry and corner of the world; providing a truly holistic and supportive platform for our clients to achieve scalable success for years to come.
To become the platform of choice for strategy activation* chosen by leadership teams worldwide for their strategic management challenges.
* The discipline of putting strategy into action.
We democratise strategy activation by developing programmes**, technology and business models to make strategy activation accessible to everyone.
** The translation of management methods, theories and frameworks into usable tools and applied learning to solve strategic problems.