SiA Platform -
Business Strategy Software
Make strategy activation simple, fast and impactful.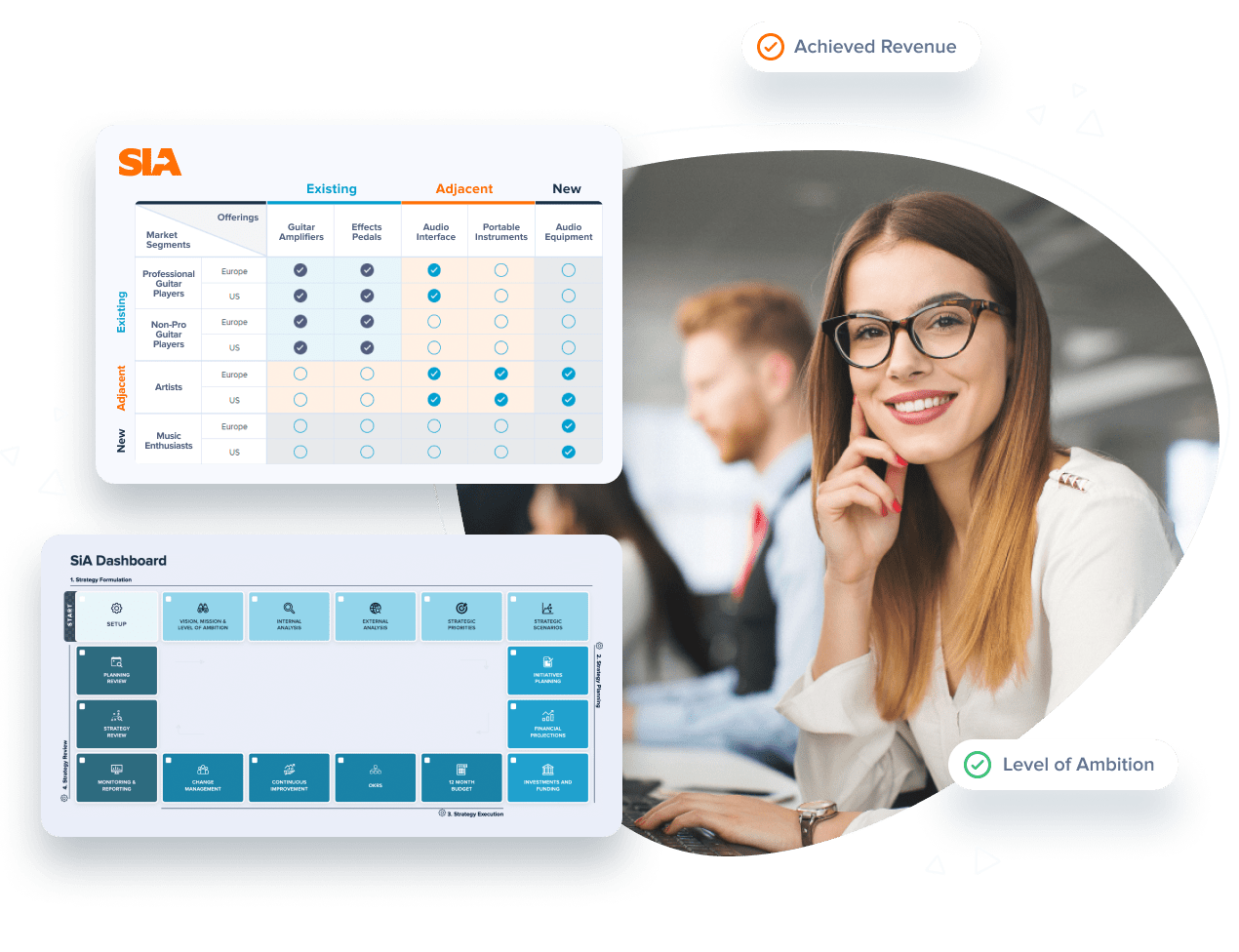 Demystify strategic frameworks through a fully digital workflow in the SiA Business Strategy Software – accessing insightful data, industry best practices and management theories for success.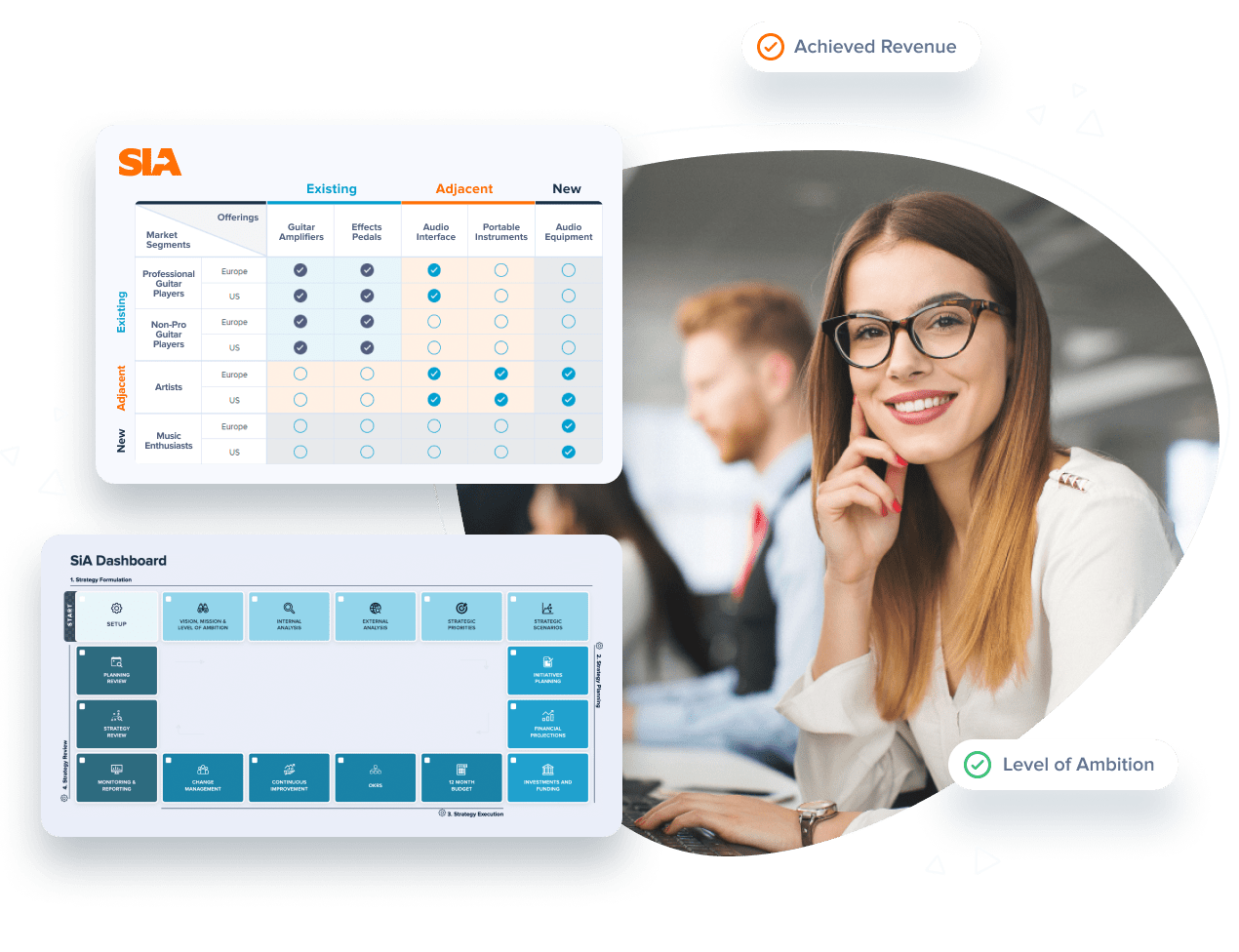 Want a proven end-to-end strategy at a fraction of the cost?
Build, optimise and share your winning strategy with your whole organisation within the SiA business strategy software.
Avoid being part of the 67% of businesses that fail to construct a strategy by using the SiA platform, powered by our proprietary Strategy Activation Formula™.
Empower your leadership team
SiA provides you with the strategic questions your leadership team needs to answer to develop a powerful strategy.
Frame the strategic questions
SiA delivers proven frameworks and best practices, allowing you to structure the strategic questions for your business.
SiA platform delivers a workflow to guide you to the right data (within and outside your organisation) to drive your business strategy.
SiA enhances the skills of your leadership team, via the integration of e-learning tools and methodological guidelines that coach you through the platform.
SiA gives you two different, very tangible outputs.
is a process in which an organization's leaders define their vision for the future and identify their organization's goals and objectives.
is a practical document which outlines the key activities and targets an organisation will undertake during a period of time, usually one year.
Turnover less than £10 M and looking to grow? The SME plan is for you (available through distributors only).
Turnover more than £10 M and need to deliver on your business strategy? Our business plan is for you.
Have over 3 business units under the same group and need them to deliver their strategy? Choose enterprise.
See our formula in action and find out what we can do for you!