Become a Certified Professional
Enhance your skills and remain relevant in the market.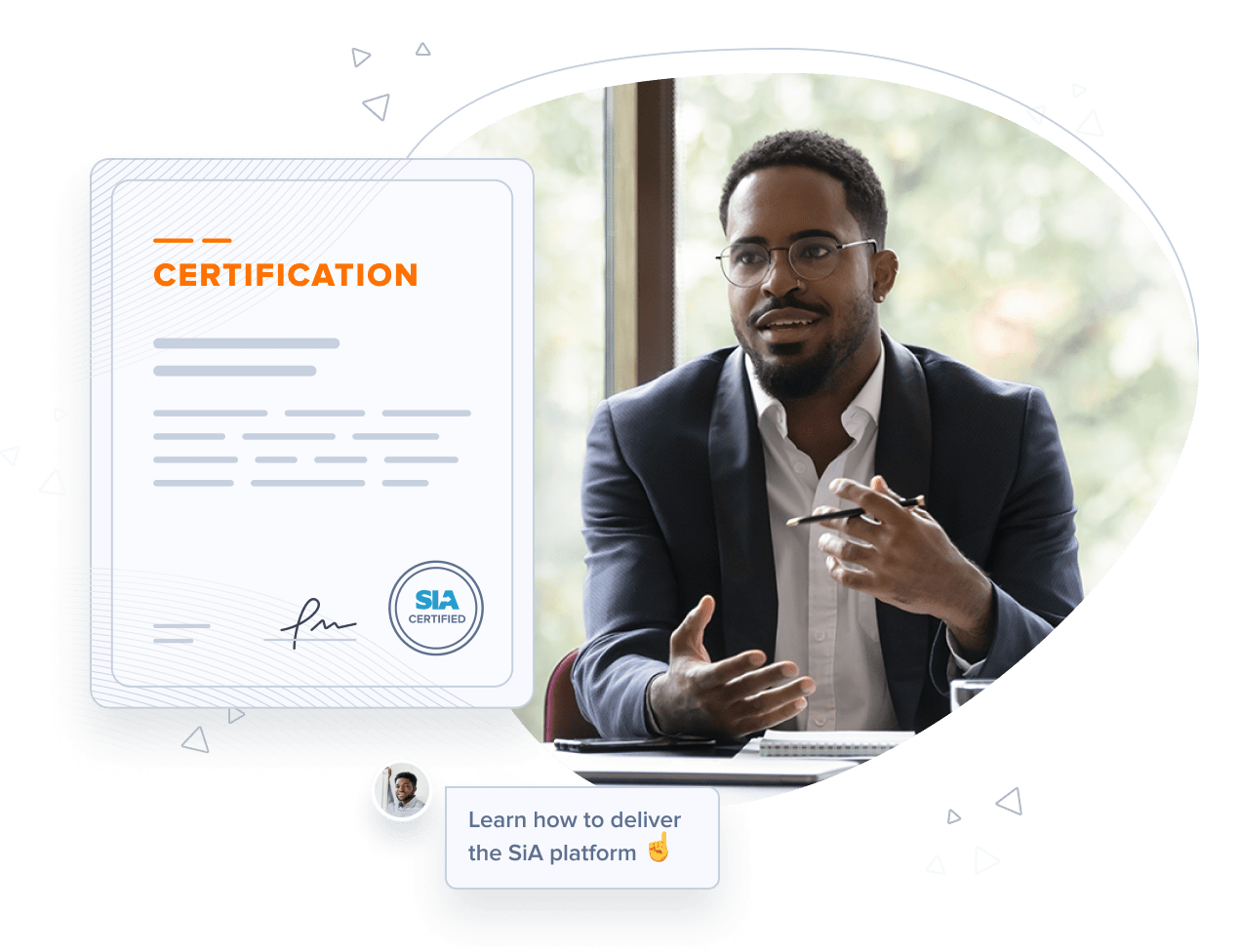 Certified Professionals are outstanding people who, through training, practice and assessments, have a demonstrated skillset that allows them to master the SiA process, facilitate workshops and conduct coaching sessions.
Certified Professionals may include strategy executives working within an organisation, freelance consultants or consulting professionals of advisory firms that are part of our Value-Added Partner network.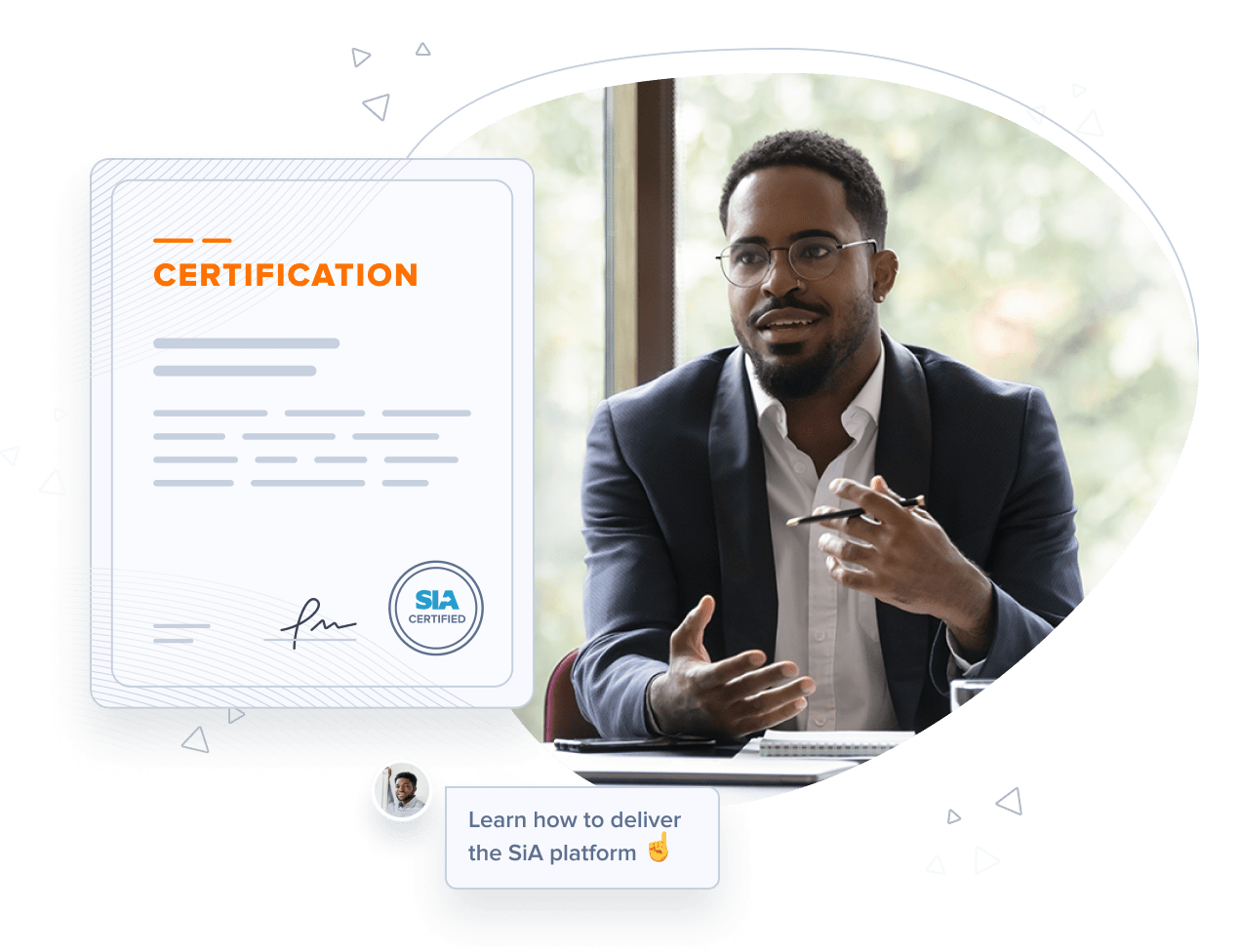 As a
Certified Professional,
you can:
Who is the Certification for?
Do you want to support your organisation in its strategic effort? Do you want to behave as an advisor and coach to other corporations? Then, the Certification Programme is for you.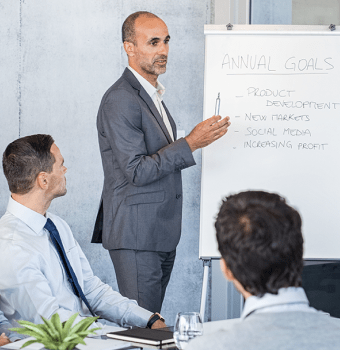 Strategy
Executives
who would like to undertake the responsibility of activating and facilitating the strategic process of their organisation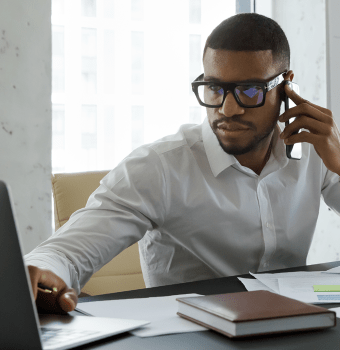 Freelance
Consultants
who want to expand their capabilities, work with other certified professionals on interesting projects and increase their earnings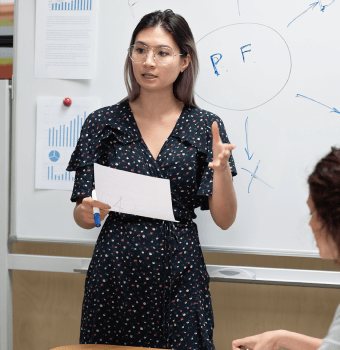 Consulting
Professionals
employed by an advisory firm that is part of our Value-Added Partners' network that would like to embrace the SiA process, get trained and accredited and reach their ambitions faster
Types of Certified Professionals
SiA certification is a tiered lifetime personal accreditation with three different levels according to your set of skills and experience.
The SiA certification will ensure you get the necessary training and exposure to real-life projects.
As you walk further up the certification path, you will have the opportunity to be involved in larger projects and take on more responsibilities down the line, including group work facilitation, workshop management and client engagement.
Earning the SiA certification validates your skills and opens new doors for career advancement.
Thanks to 3HORIZONS, I was able to breathe new life into my work as a strategy consultant. The digitisation of the strategy process has been a great help to my clients!
Being a Value Added Partner has allowed my organisation to increase the value we are able to offer our customers. Thanks to SiA, we have one more innovative product in our portfolio to propose to our customers, who are deeply interested in digitising their strategy.
The Strategy in Action Programme has already been tested across most industries